Matthew is a community development professional, an Activist and a psychosocial expert. He has over the past seven years worked and volunteered with various youth focused community-driven initiatives that aimed at promoting youth participation in decision-making. Prior to joining YATIA-Africa in 2012, Matthew has several years working with affected communities through the International Organization for Migration, Action Aid, Liberia, Population Services International, and UNICEF. He holds several qualifications in project management, program development, psychosocial support, youth mentoring, conflict prevention and leadership.
Matthew Zonwein Bryant Executive Director-

Liberia
Emmanuel is a professional youth development practitioner and an Environmentalist who reflects a varied personality including perseverance, and the quality of thoughtfulness and change making. He is a well determined and vigorous individual, yet pleasantly calm. Through his desire for academic excellence, he has captured few achievements. In 2017, he was honoured by the European Union, St. Peter Claver's Alumni Association and the Ministry of Education for ranking third in Liberia in the Liberia Senior High School Certificate Examinations under the West African Examination Council. Emmanuel is a certificated scholar of the BHP Billiton Scholars Program (2014). As an environmentalist and being passionate about education, Emmanuel believes that the environmental and climate issues can be tackled through quality education; "Today, there are unending environmental problems in my country, and I intend on providing more preventive than curative approaches in mitigating the global environmental crisis in my country. This can be achievable through acquiring quality education." With the aim of making impact from his area of influence, Emmanuel, prior to joining YATIA-Africa in 2016, has been involved with several voluntary activities, including the Network for Peace, whose aim is to eradicate drugs abuse and reach out to the least affected. He is a member of the Pan African Voluntary Network. With immense advocacy on the violations of children rights and other abuses, Emmanuel has also served as Chairperson of the Liberia National Children Parliament Forum, representing his hometown, Grand Bassa County. With much interest and passion for the environment, Emmanuel enjoys engaging in voluntary initiatives that continue to help in sustaining a safe and healthy environment. Emmanuel's dream is to see Liberia brings into effect the goal 'Thirteen (Climate Action)' of the 'Sustainable Development Goals' by creating a healthy environment and adopting practices that would prevent Climate Change. As one of Emmanuel's personal quote reads: "The smallest ideas and potentials undermined today could liberate and impact an entire generation tomorrow."
Prince is a Child and human rights activist, and a Youth Education program specialist.
As a dedicated, persevering, and resilient young man, Prince believes that innovation, volunteerism, and strategic planning are key factors to achieving one's goal. Prior to joining YATIA-Africa in 2016, Prince has served in many leadership roles, beginning as Speaker of his high school where he also headed the health, peace, and environmental clubs and served as 1st Deputy Speaker of the Liberia National Children's Parliament from 2015 to 2017. Prince believes in "learning, unlearning and relearning." He is a current Lift Liberia Scholar of the SMART Liberia Education Advancements program. In his spare times, Prince takes interest in articles, essays, and poetry writings.
Prince Uriah Tardeh Program Associate-

Liberia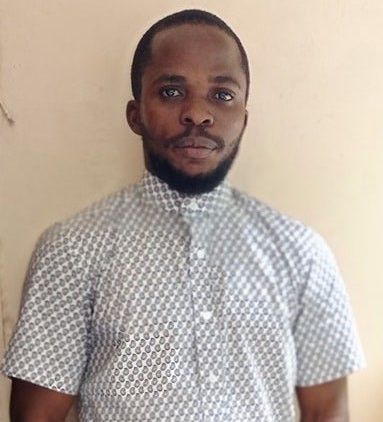 Doe is a Certified Research Associate, an Advocate for persons with disabilities and with a lot of skills and experience in project development, management, planning, and organizing programs. He is an emerging professional with a wealth of transferable skills gained through social work. He holds a specialty in working with young People and children, most especially persons with disability. He is skilled in using different surveying software programs and devices. He has excellent analytical, organizational, and creative skills. Jacob holds a Bachelor of Science degree in Economics.

Emmanuel M. Nurse

Project Assistant-Liberia
Doe Kantey Jacobs
Project Director-

Liberia